PJP-24 Pee Medley Volume 3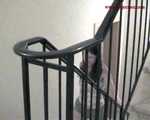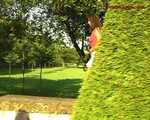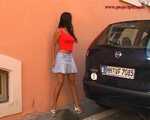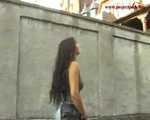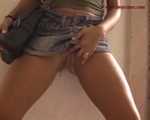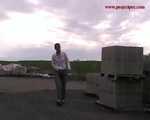 The final selection of scenes in this series from popular models Samantha, Renee, Yvette, Salma, Juliette and appearances from real-life sisters Helen & Kelly. Filming took place in Germany, England, Austria and Mallorca.
Chapter 1) we rejoin Helen & Kelly on Hampstead Heath and see Kelly take a very forceful pee on to the dry leaves. Helen needs to go as well and squats down and soaks the leaves. Next, we find a really desperate Yvette pausing to take a very forceful pee in the middle of a country lane. Out on a chilly day, Renee is desperate and walks a little way from the main road to pee on a track, in view of traffic passing on the main road. We then rejoin Salma at the palace and see her take cover inside one of the buildings and have a very long pee.
Chapter 2) we catch up with sisters Helen & Kelly for the last time and see first Kelly and then Helen take their final pees on Hampstead Heath. Yvette is also out for a summer walk in the woodland and has to stop to take a gusher by the side of the path. Next, we find Yvette at home but she has locked herself out of her flat and has to pee in a dish in the basement storage area. The final scene of this chapter follows pretty Juliette as she returns to the car park and takes a sneaky pee beside her car.
Chapter 3) we rejoin Salma and see her finish her visit to the palace and head back out into the town. She is desperate to pee and slips up a side street to take a very risky pee beside a parked car. Another day Salma continues her exploration of the ancient town and has to take an emergency pee on the steps of another historic building. Salma relaxes with a couple of glasses of been in the town square and then sits by the fountain to enjoy the sun. The combination of the beer and sound of the running water makes Salma desperate to pee and she heads off in search of a toilet. She has no success and ends up peeing in the corridor of a block of flats.
Chapter 4) Yvette & Juliette are out for a country walk and both badly need to pee. We see them squat side by side and perform a charming pee duet. Out for a walk, Yvette has to stop and take cover by some outbuildings when she needs to pee and later heads into a builders yard and pees by the stacked material. Juliette might be little but she is athletic and manages to clamber over a barrier and down an embankment to take a pee by the side of the motorway. Later we see Juliette take a gushing pee near her car.
Chapter 5) Features Renee and we see her take a pee on some industrial plant and later pee on the impressive steps leading into a park. Renee just misses her bus and desperate, takes a very daring pee standing in the bus shelter as traffic roars past. Walking home through the park with her shopping Renee needs to pee and simply stops and pees on the pathway. Renee walks through the park on a grey winter day and stops on a small bridge by the frozen lake. She sits on the bridge with her feet on the ice and takes a long pee on to the ice. Finally, we see Renee return to her parked car but too much in need to pee to drive home. She sits on the edge of the sill and pees a flood on to the car park.
Chapter 6) we rejoin Salma in the sunshine and desperate to pee again. She floods the cobbles of an ancient side street. Later she is desperate again and can't find a quiet corner in the street and so ends up peeing outside someone's front door. Finally, we see Salma using a stream which runs right through the town centre as an impromptu toilet and sending a big arcing stream of pee into the water. Yvette returns for her final scenes of the movie and we see her pee firstly in a farmyard and finally in a country lane.